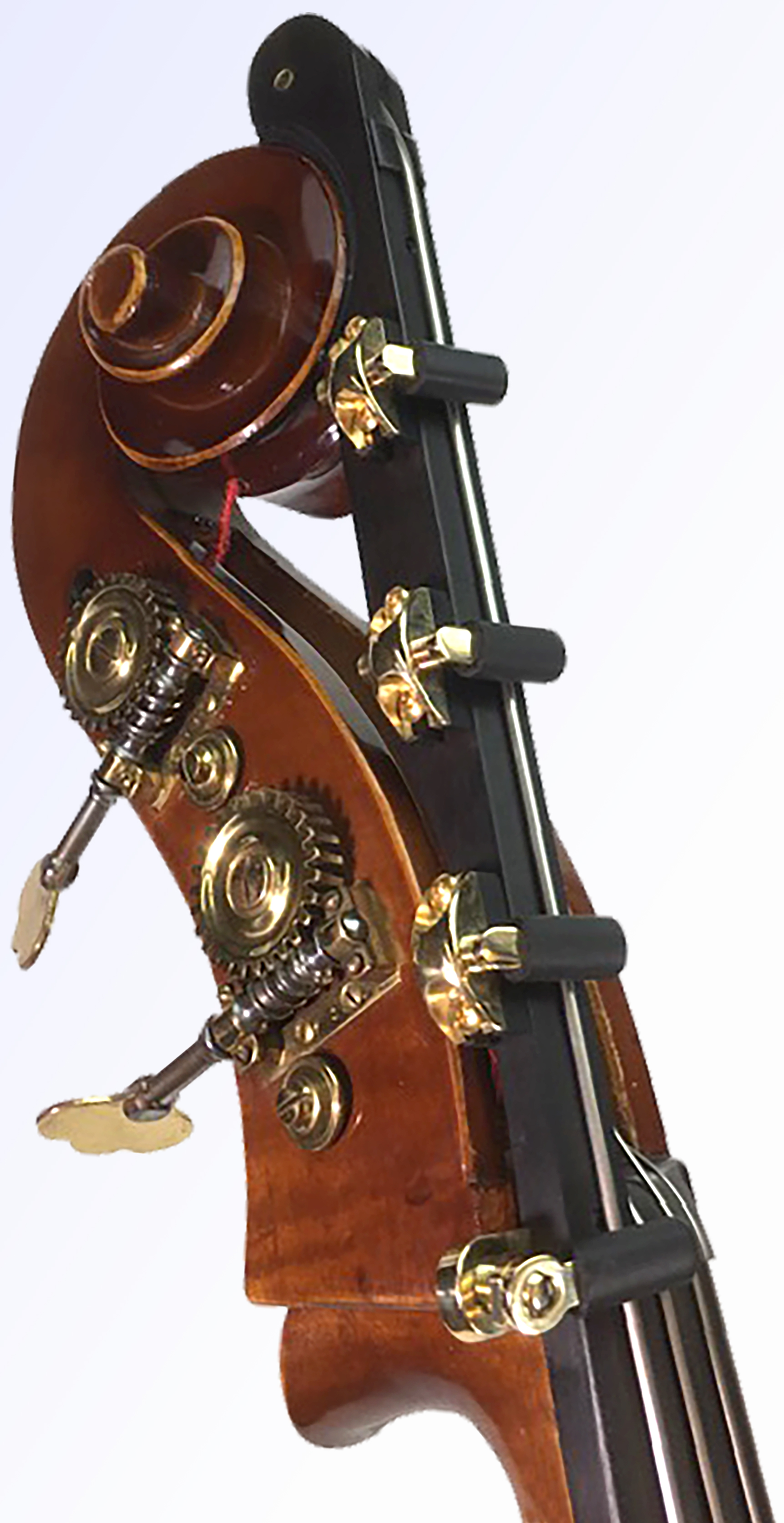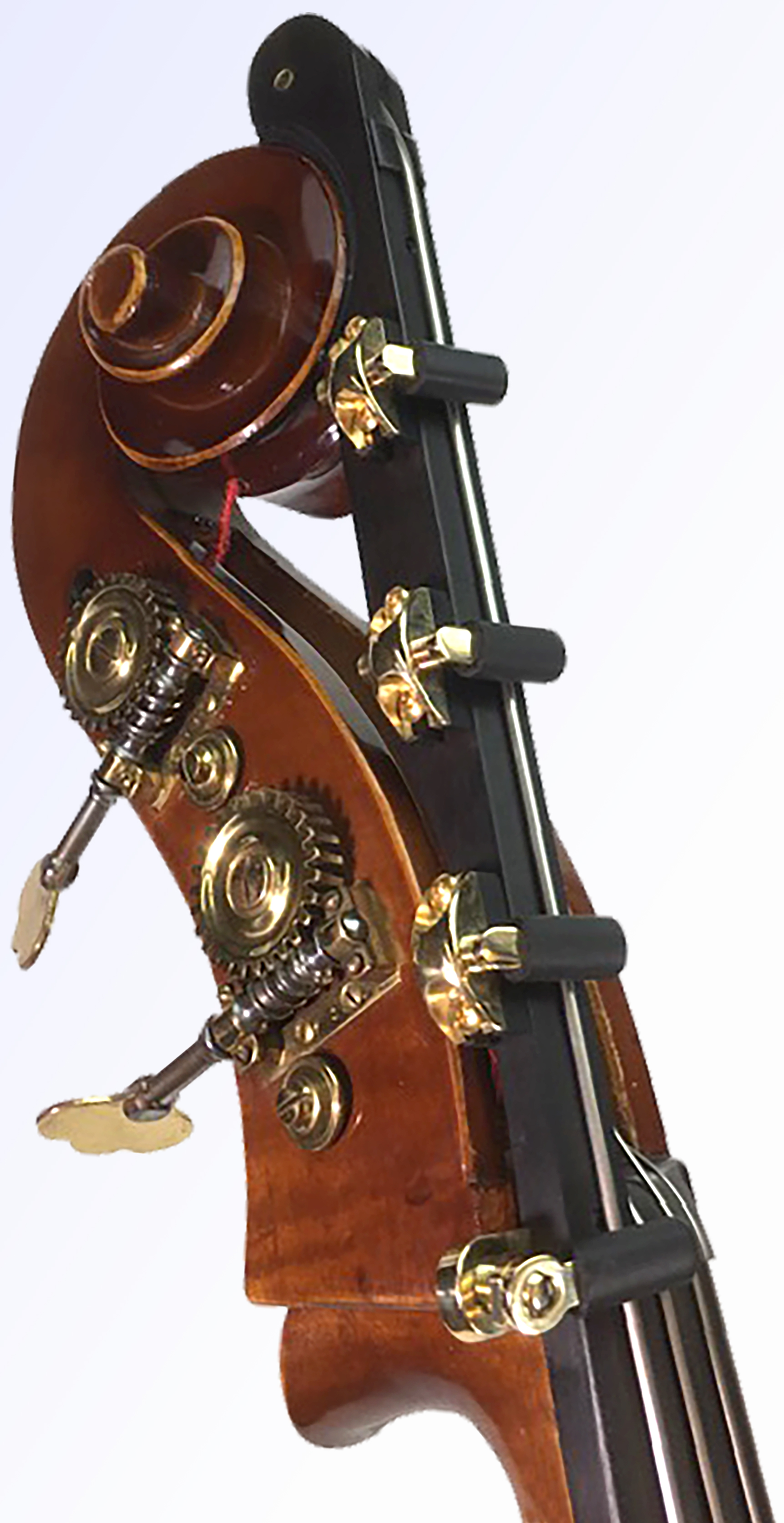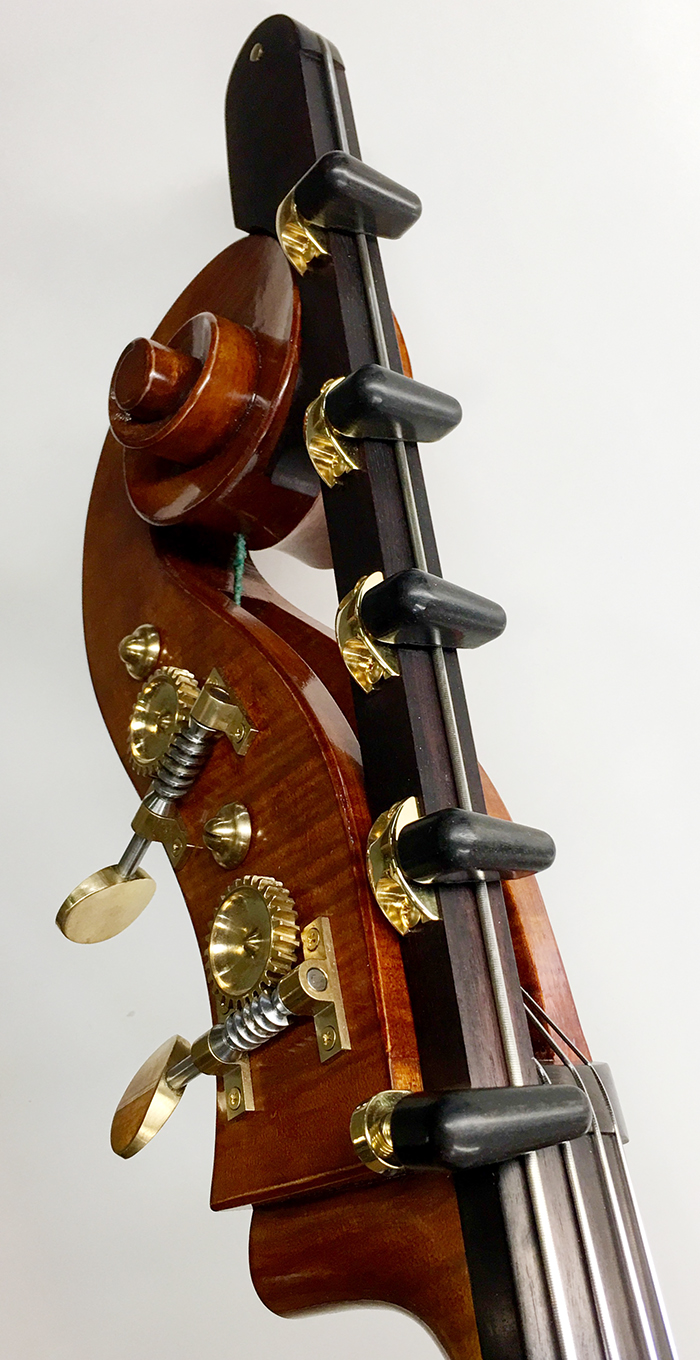 NOW 20 YEARS IN BUSINESS!
With thousands of sets sold, installations found on basses from American high schools to dozens of major orchestras worldwide, and orders always on the rise, Bass Capos have shown their mettle. Please enjoy my site!
Standard Capos:
This is what I have been doing for 20 years. A strip of leather is wrapped tightly around a brass finger. It works well and is quite durable.
Ebony Capos:
Capitulating to customer demand I introduced my Ebony Fingers. After trying them out myself, I can see why some players prefer a larger and more rounded finger.
Easy to install

Easy to adjust

Operation is Quick, Secure, Precise, and Silent

Fingering on extension not impaired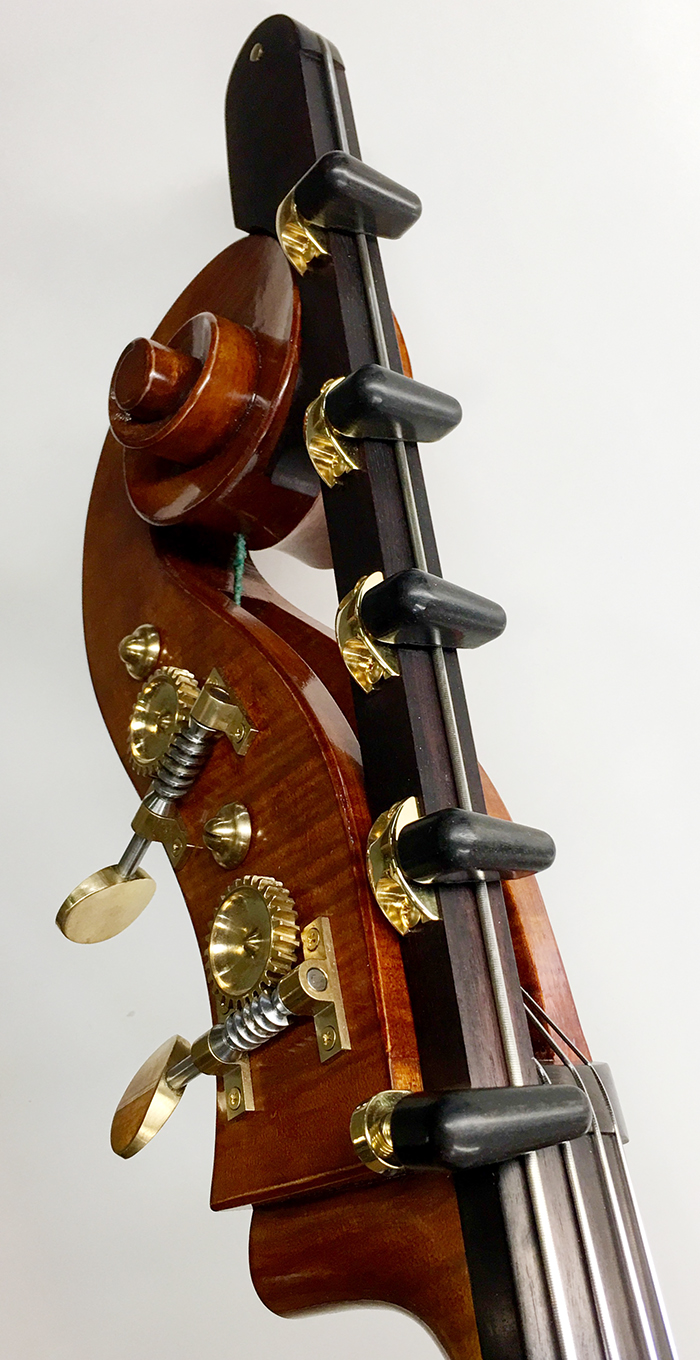 Ebony fingers!

---

Some players either prefer a wood finger for aesthetic reasons, or they are simply more comfortable with a larger surface to grab.
These can also be done in other woods. For example, It is a nice touch to match the color to your scroll varnish!